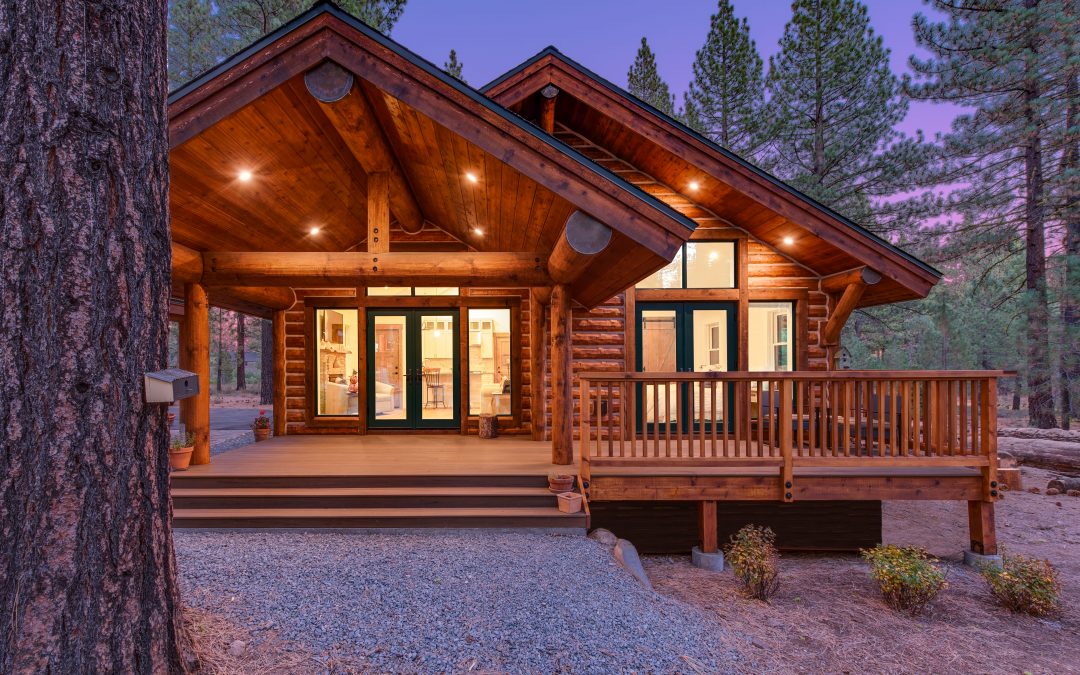 Interested in building an ADU?

At Timberline, about 25% of the new build inquiries we get nowadays include plans for an Accessory Dwelling Unit (ADU). An ADU is a self-contained, smaller living unit on the lot of a single-family home. They can be separate like a "granny flat" or attached to the primary house, such as an above-garage type, or a basement unit. ADU's have increased in popularity as many cities now offer grants and loans to help owners with building expenses.
If you're interested or considering building an ADU, here are 10 things we think you should consider:
1. Decide its primary use.
First and foremost decide what your ADU will primarily be used for. Perhaps a space for visiting family? Rental income (short term or longer term)? An office or hobby space? When designing a smaller space, it's important to think carefully about what matters most and begin with that as your priority. Here are two examples of ADUs that led to different design priorities: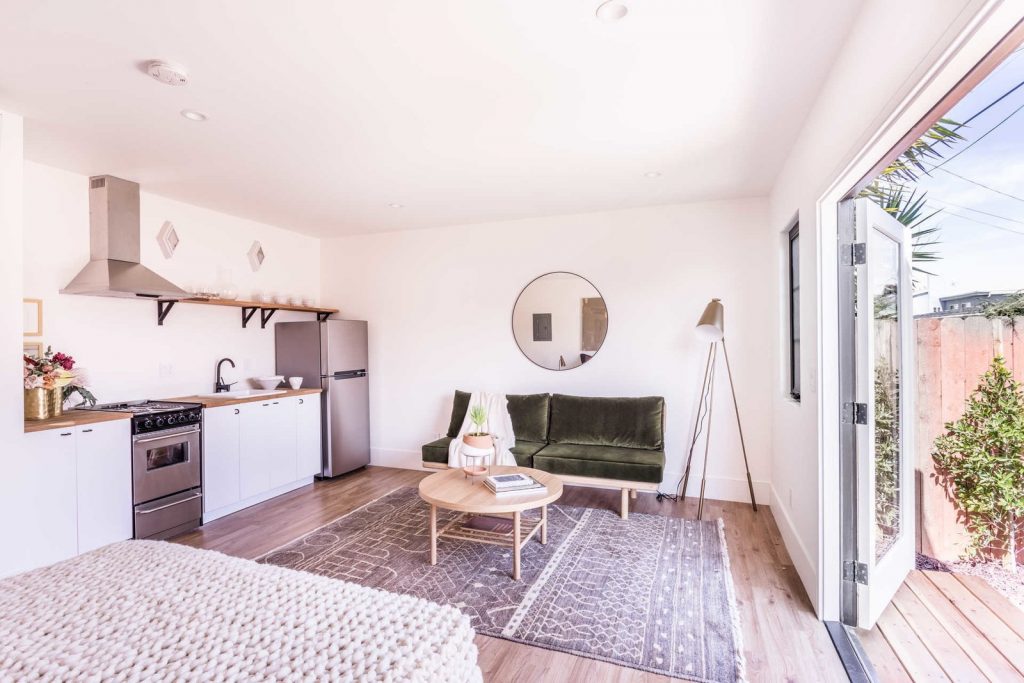 "Long term rental. Full kitchen and bedroom space necessary"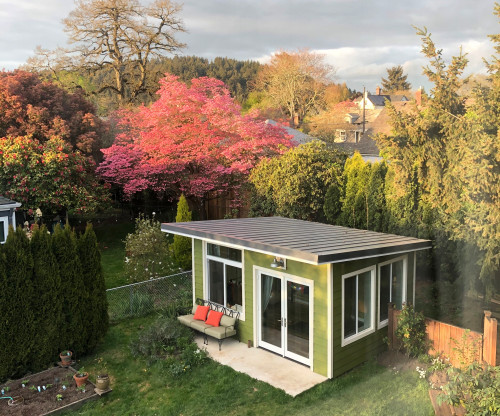 "Yoga studio. Open space and light take priority, but the space is able to flex into a comfortable spare bedroom for occasional guests."
2. ADU placement on property is important.
An ADU should be placed close enough to the main structure so that utility connections are possible and streamlined. Also, consider driveway access and how to you might create a semi-private entrance, especially if the ADU will be used for short or long term rental.
3. The most cost-efficient way to build an ADU is alongside a new home.
New construction in the Tahoe-Truckee area is now roughly $550/Square Foot for a 3,000 SF home. This cost metric increases for a stand-alone ADU because of set costs for site work and infrastructure. One way to bring your ADU costs in line with main house is to tackle all the infrastructure work at the same time. It's even better to build the ADU and main house at the same time since it's becoming difficult to get onto builder's busy schedules.
4. Coordinate your finishes and design with the main house.
Not only will this create a more cohesive space, it may be required to gain approval from your city or neighborhood HOA. We love how this log cabin ADU complements the main house, while feeling distinct and able to stand on its own.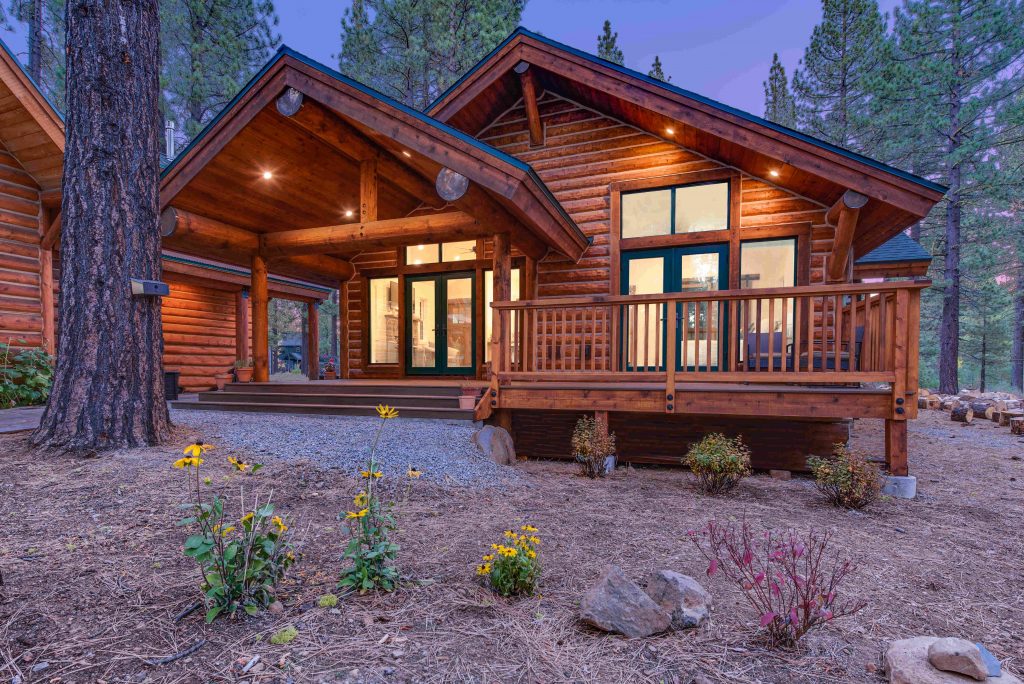 5. When it comes to design and materials – think outside the box!
Using pre-fabricated materials will likely reduce onsite time and labor. There are many innovative options out there. Some of our favorites include:
Plant Pre-Fab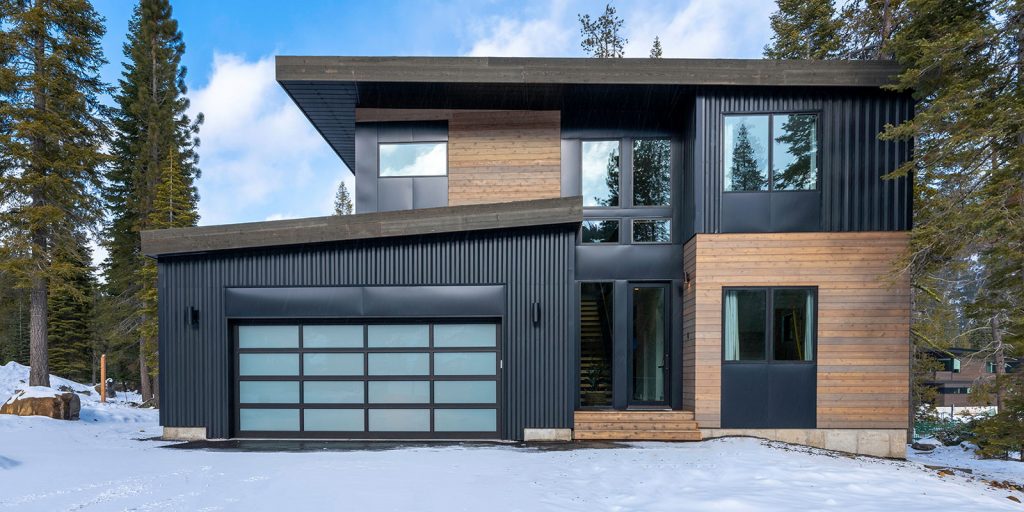 Method Homes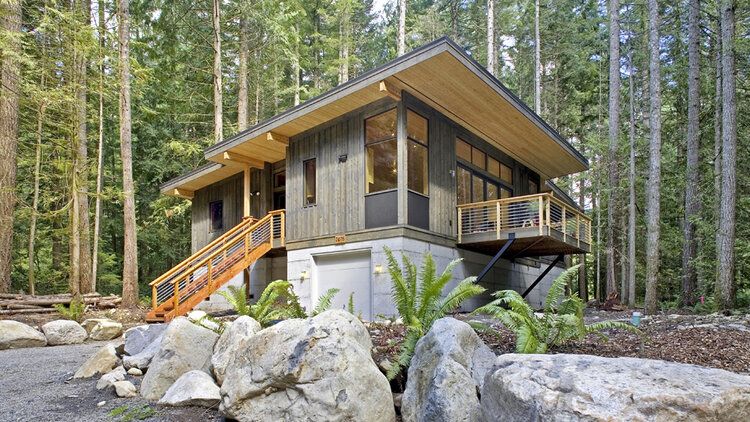 The Backcountry Hut Company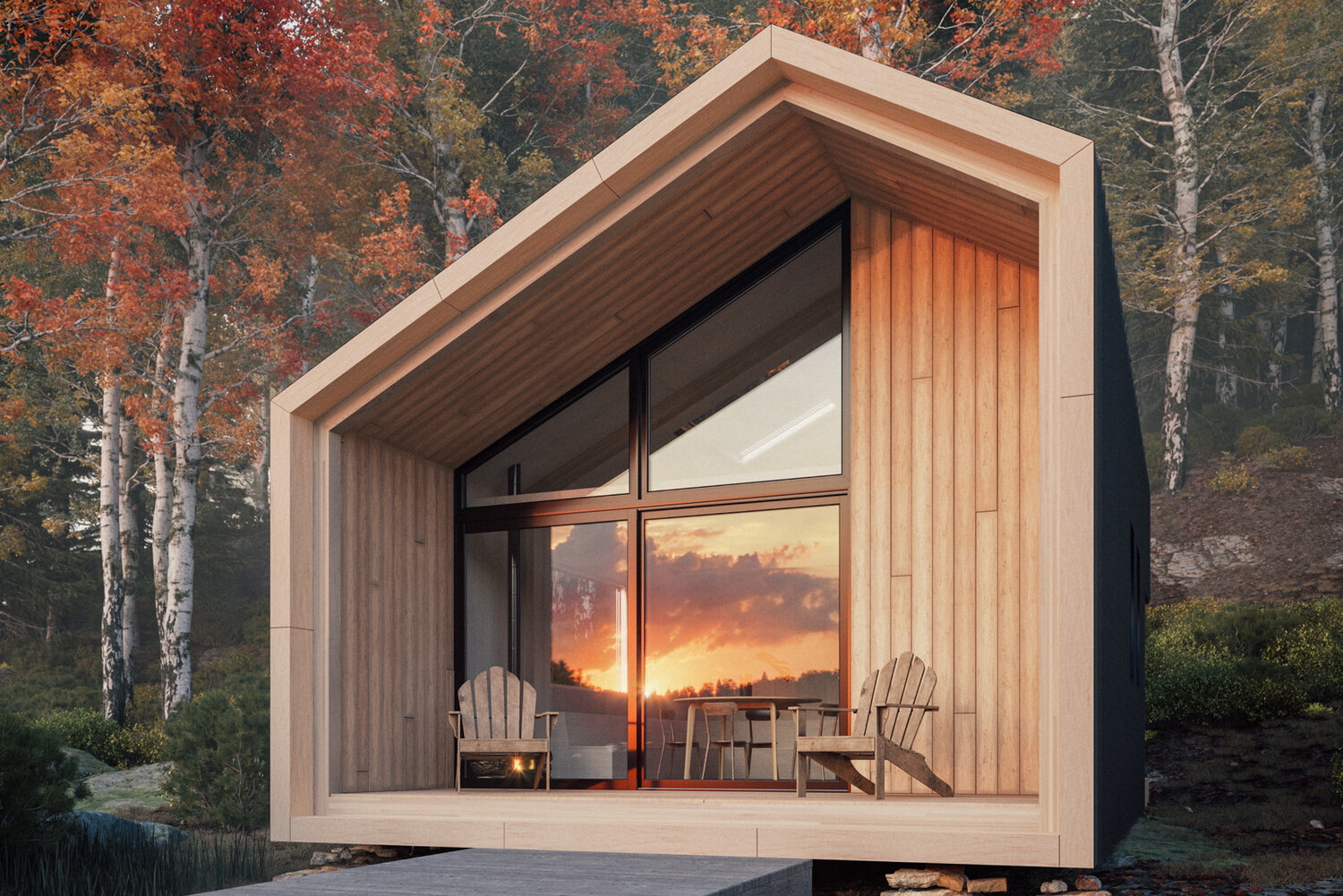 And yes, even Shipping Containers!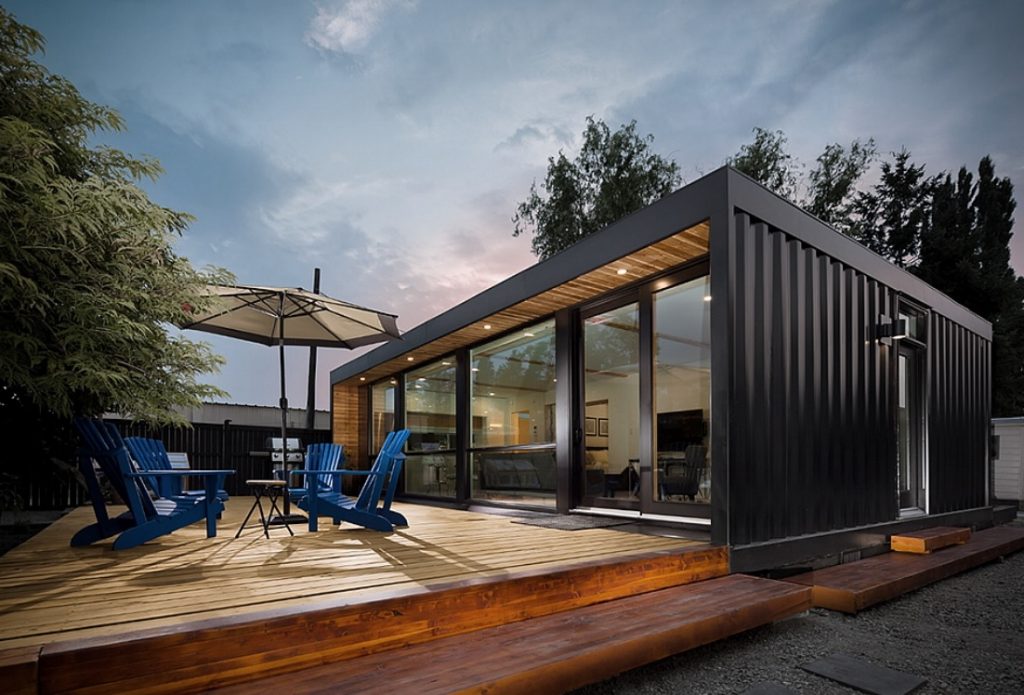 6. Know your city guidelines and incentives.  
ADUs are a hot topic of conversation in many city governments. Cities like Berkeley and Portland are often viewed as success stories because of the positive impact ADUs have had on their housing shortages. Before solidifying your plans, do your homework to understand current city guidance, approval processes and any tools available to help with permitting and building costs (grants and/or loans). For California residents, a good place to start your research is the Dept of Housing and Community Development
7. Create distinct spaces inside your ADU. 
You may think that keeping the space as open as possible will make it feel larger, but we've actually found the opposite to be true. Spend time prioritizing the areas in your ADU and find ways to define the individual spaces. Half height walls, pocket doors (that disappear into the wall, saving space) and even curtains can help break up the space in a way that will feel useful.
8. Prioritize Storage and Windows.  
Plenty of natural light and places to hide stuff (without spending too much time organizing) are super helpful when you're trying to make a small space feel larger. We love the idea of built in storage in unexpected places, like under (or even inside!) stairs.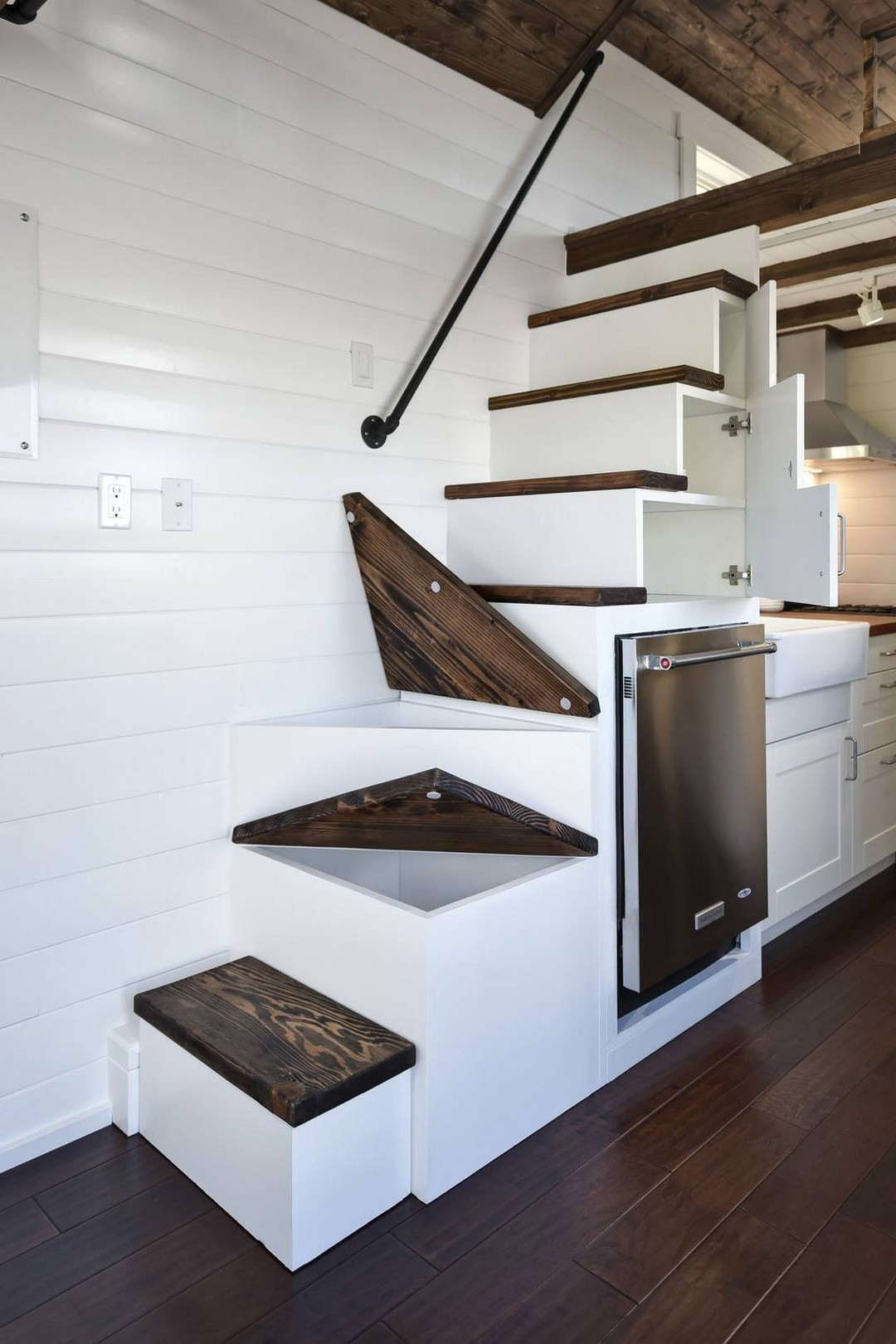 We also love a good floor to ceiling window in the public spaces. It will be a striking feature for your guests to enjoy the changing seasons in Tahoe and the natural light will make it instantly feel more open.
9. Factor in a Mudroom.  
A small space will show signs of a mess much quicker than a large space. Especially in the Tahoe area with snow in the winter, dust in the summer and lots of mud in between, it's important to have a space (even something super small) to kick off shoes and keep evidence of the outdoors contained.
10. Design with a future owner in mind.  
Even if you're certain you won't ever sell, our realtor friends are always reminding us to design with the next owner in mind. You just never know. Will your ADU be easy enough for new owners to repurpose? Is it accessible for elderly? Is the right electrical wiring there to easily make a former office space into a rentable unit with small kitchen?
We hope this helps, and we'd love to hear more about any plans or questions you may have.
Cheers,
The Timberline Team
info@timberlinemail.com, 530-582-4153