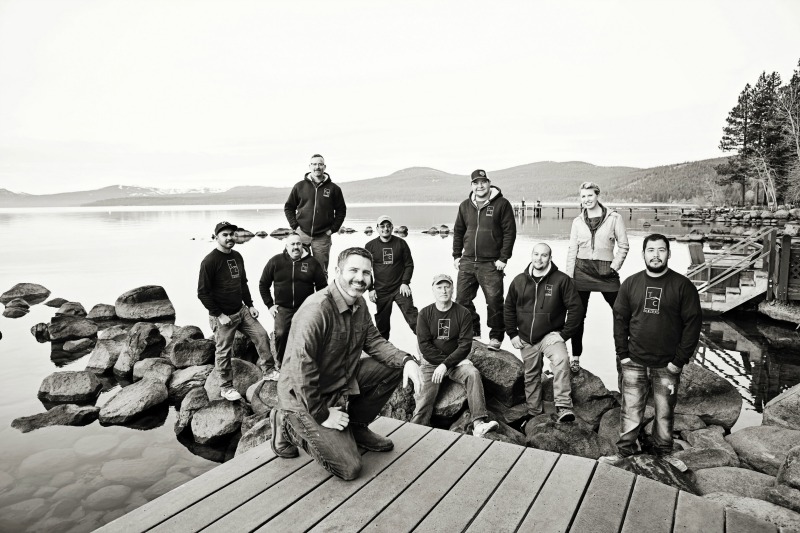 Timberline Construction was founded in 2007 by Christian Edwards. This company is located in the Truckee/Tahoe region of the Sierra Nevada Mountains. Owner, Christian Edwards, received his Construction Management degree at Cal Poly San Luis Obispo. With over 18 years of construction management, development and building experience in residential and commercial construction, he dedicates himself to each project to bring out the best. Christian's knowledge of the construction industry is proven in every project he completes.

Christian Edwards
Owner
Basic Information
Since growing up in the town of Moraga, Christian has developed a fondness for the small town atmosphere. He and his family moved to Truckee in 2008 to pursue the love for the outdoors and develop a successful construction company. His dream is made alive each day as new faces and opportunities arise in his business and family life. Christian's wife Tawny and four kids, Caleb, Andrew, Ethan and Ella Jean, look forward to meeting every client when they have a chance.
Professional Experience
University of Cal Poly— San Luis Obispo, Ca
Bachelor of Science in Construction Management- class of 2004
California State Contractors License
Licence number: 900450 Issued 2007
Nevada State Contractors License
Licence number: Issued 2018
Certified Green Building Professional
Build It Green: May 19th, 2009
CATT Contractors Association of Truckee Tahoe- General Contractor
Golden State Builders Exchanges- member since 2010
Nevada County Contractors Association- Member since 2014
BNI of Truckee- Business Networkers- Member since 2015, President in 2016
Personal Highlights
Cheerful and optimistic
Neat and well-organized
Motivated by problem solving
Eagle Scout- 2000
Scuba certified
Loves the outdoors
Collaborative and efficient

Mark Hassell
Field Manager
Basic Information
Marc is a essential asset to the Timberline team. He has been working in the trades in the Truckee/Tahoe region since 1997,. having worked for several high end residential contractors as well as a independent contractor. He has been working as a project manager for Timberline Construction since June of 2016.
"Working with all our great employees, subs, and clients has made this job incredibly satisfying, Working with people that share my commitment to quality is what drives me to continue to improve our product." -Marc Hassell-Cramer
Professional Experience
Graduated with BS in Agricultural Business
Licence CA contractor since 2005
Building Traces in Truckee/Tahoe since 1997
Hands on experience in all phases of residential construction
Personal Highlights
Brazilian jiu-jitsu Blackbelt
Jiu-Jitsu and wrestling coach for 15 years
Strong and a good motivator
Works well with deadline

Tawny Edwards
Marketing Manager
Basic Information
Tawny's goal is to give the community and visitors of Truckee an authentic image of Timberline Construction and what we stand for.
She is proud to let the public know all that Timberline Construction has accomplished and the hard work, effort and vision they put into making Truckee such a desirable place to live. 
Professional Experience
California Baptist University: Riverside, Ca

Graduated in 2003- Bachelor in Liberal Studies

Cal Poly University- San Luis Obispo, Ca

Graduated in 2004- Special Education Teaching Credential

Stanislas Union School District: k-12 Resource Teacher 2004-2008

Truckee Tahoe Unified School District: k-12 Resource Teacher 2008- 2011

 
Personal Highlights
loves the Truckee community

attends Tahoe Forest Church

mom of 4

wife of Timberline's owner

Collegiate and All American track athlete